Jablonecký coach Šilhavý: I supposed to give Hrádek more goals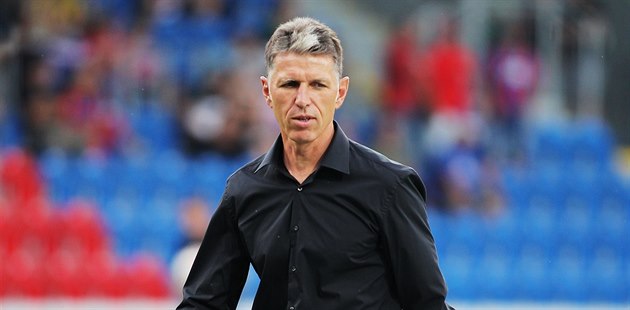 "We had ten chances, but in the final stages we are unable to keep calm. I supposed to give a lot more goals, so I have to be critical from this point of view, "said Jaroslav Šilhavý, an apprentice coach.
"Of course, the opponent tried and defended well. We were after fitness tests where it was a functional examination of the general state of the body and aerobic abilities, and that was a bit of a knowledge. It is an indicator for a fitness trainer to set the values ​​for the load units.It was important that no one was hurt, played in a friendly spirit, and we are starting to prepare for the season on a Monday. "
The game was played during the celebrations of 105 years since the foundation of the football in Hrádek. Footballers who once headed the club with Libor Janacek, an ex-librek first-league player. The first half was played by Hrádek and the midfielder Tomáš Janů, Liberecká legenda, who joined the team in the regional championship.
"It was very difficult, of course quality on the side of Jablonec, but the boys did a good performance, Everything and losing four is good, "said 41-year-old Tomáš Janů, who will not continue next year in Hrádek. "I should play for the divisional New Bor, where we agreed preliminarily.Physically, I still feel good, so I would have had a big break. "
Jablonec joined in Hrádek in the current full power and put two different eleven in both halves. "We are incomplete yet, because some players will come later," Shilhavy said. Midfielder Gregus has a break after starting for the Slovak national team in qualifying for the European Championship 2016. He also missed the striker Tecl, the freshman who was married on Friday.
> "There are still possibilities of strengthening, we have not yet closed," said Jaroslav Šilhavý.Russia's talented Russian defender Vjačeslav Karavajev from CSKA Moscow, who won the Prague Dukla last season, is the hottest shot. Last year he played 29 games in the Czech league and was not alternated once.
"With regard to the arrival of Karavaev, negotiations are ongoing, also fulfilling representation duties, but I do not dare say what state it is now," he said Jablonecký trenér. From Monday, his teammates will be hired for two-stage training, and on Saturday he is waiting for a tournament in Čelákovice with the participation of Slavia Praha, Slovan Bratislava and Brno.